The province of Nueva Ecija locates in the Central Luzon Region. It has vast rice fields and is known for its beautiful tourist sites. This region is also known as the rice granary of the country.
For adventure seekers, its rivers and mountains are known for their natural beauty and are ideal for exploring various eco-tourism sites. Its towns have notable historical sites such as churches, cemeteries, and monuments for history enthusiasts. There are also various recreational and amusement parks in its cities.
The capital city of this province is Palayan. It's surrounded by the provinces of Aurora, Bulacan, Nueva Vizcaya, and Bulacan South. Due to its geographical location, it's considered a landlocked province. There, around 2 million people live in this region. They speak various languages.
---
13 Beautiful Places in Nueva Ecija
If you're planning on visiting Nueva Ecija this year, there are a variety of eco-tourism sites and natural parks that you can explore.
Minalungao National Park
One of the most widespread tourist areas in Nueva Ecija is the Minalungao National Park. This 2,018-hectare area has lush vegetation and a wide river that flows between limestone cliffs. The river is clean and has turquoise waters ideal for swimming, rafting, and cliff jumping.
Here, you can find various attractions, such as a hanging bridge and a zip line. The park also has a massive rock formation and a cave.
It is a great weekend getaway for foreigners and residents. This destination is located in General Tinio, Nueva Ecija.
PhilRice Institute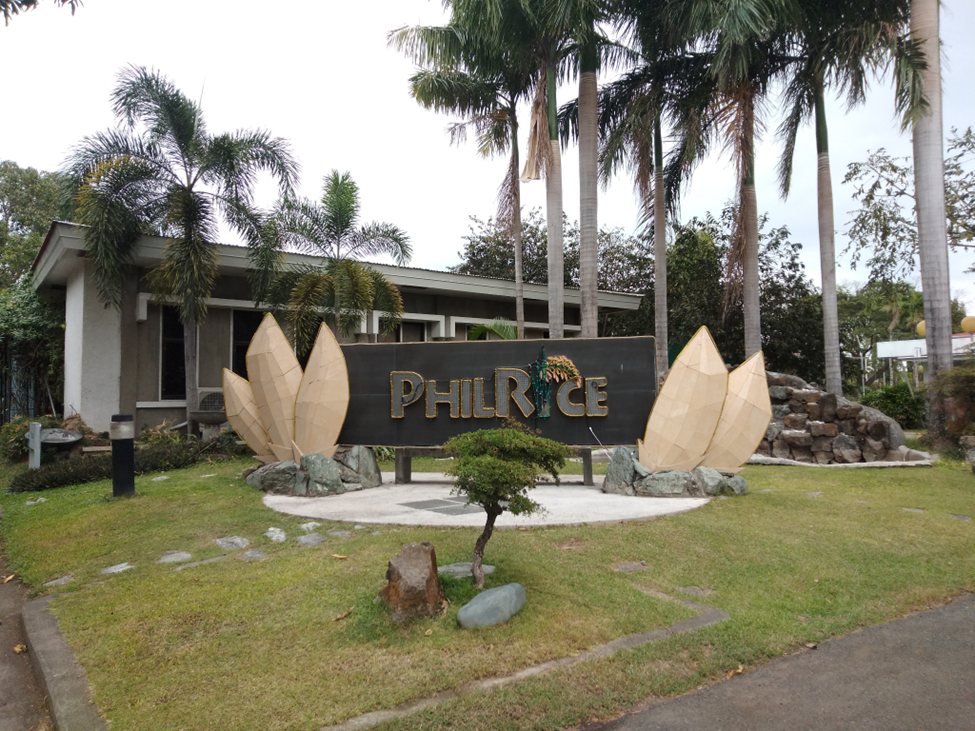 The PhilRice Research Institute is a government facility that focuses on developing new farming techniques to help improve rice production in the Philippines. It is a museum that showcases various materials related to the rice farming industry. Besides farming equipment, the museum also features artworks and seeds.
This scheme aims to inspire the youth to pursue a career in agriculture. Visitors can learn more about the farming industry through various activities, such as riding on a farm tractor.
Gabaldon Falls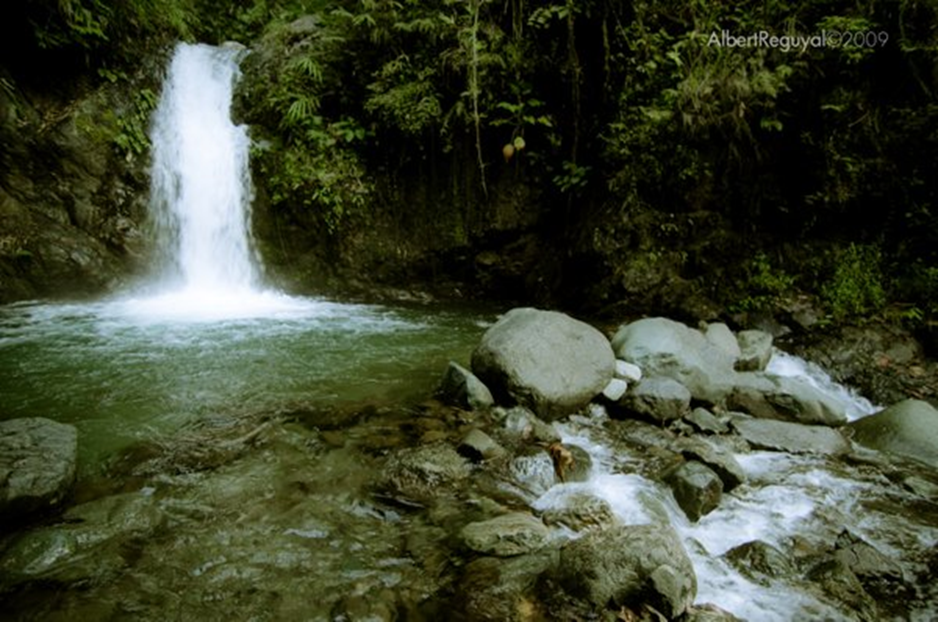 One of the fun tourist attractions in Nueva Ecija is Gabaldon Falls, a 10-foot waterfall. This natural beauty spot offers a peaceful and tranquil experience for people who seek to get away from it all. The falls have crystal clear waters and various rock formations.
This natural feature, part of an eco-Park inside the Gabaldon Campus of the Nueva Ecija University, is accessible only through the entrance. You need to pay a small fee for admission. You can reach falls in about 30 minutes, and they can be found in a grassy area, though there is also a small river.
Crystal Wave Resort
The Crystal Wave resort is located in Nueva Ecija and is known for its giant slides and wave pool. It is an excellent choice for families and friends looking for a relaxing and fun place to spend their time.
The resort also has a variety of amenities, such as a Micky Mouse-inspired Olympic pool and a kiddie pool. If you plan to visit the area during the night, the accommodations at the resort are also affordable.
It is not an ideal choice for travelers who want to escape the hustle and bustle of life. For friends, this is the place to be. It's also a great place to spend time with their families.
Pantabangan Dam
One of the most popular tourist sites in the region is the Pantabangan Dam, a significant hydroelectric facility that provides water for irrigation in the province of Nueva Ecija. This dam, which measures over a thousand meters tall, was constructed to withstand earthquakes. It also produces around 100 megawatts of electricity.
Most people visit the Pantabangan Dam to see its various engineering marvels. Besides its impressive structure, they can also see the surrounding mountains and lakes.
Pantabangan Lake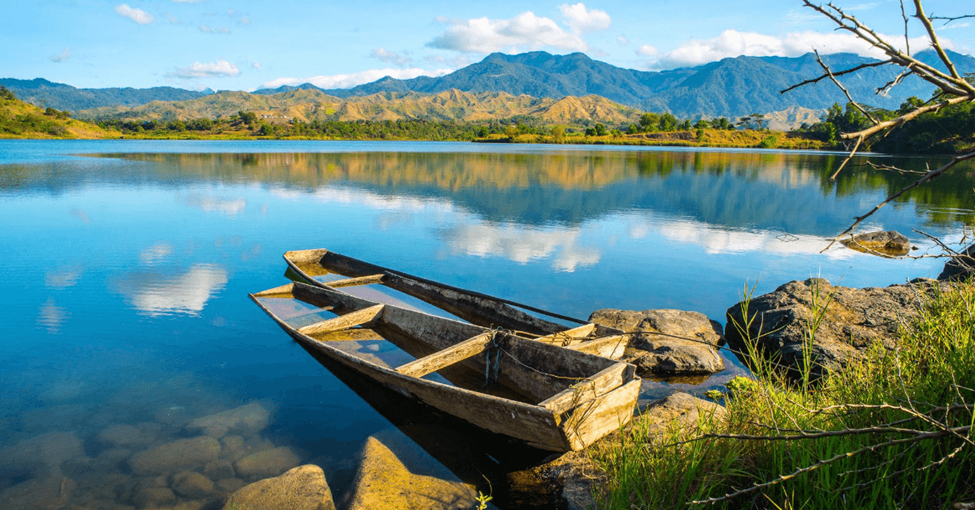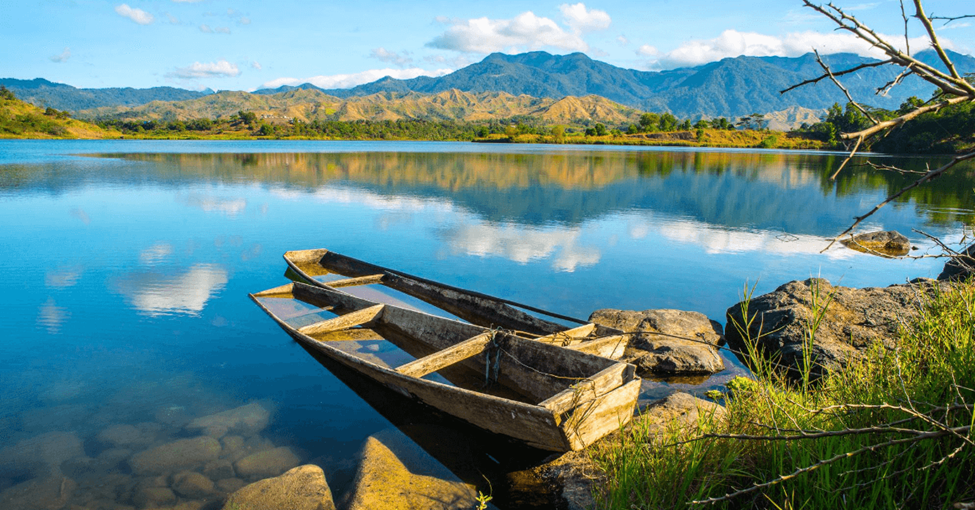 The reservoir known as Pantabangan Lake is located in the Philippines and is for Pantangan Dam. Aside from being a vast lake, it is one of the cleanest in the country. It is additionally known for its sport fishing. Although this activity is not popular in the Philippines, Americans, Japanese, and Koreans regularly visit the lake to participate in this game.
It's a great spot to enjoy the views as the colors of the mountains reflect in the lake. Aside from being a great place to fish, it's also a great spot to explore with a fishing boat.
Aloha Falls
One of the most famous waterfalls in Nueva Ecija is Aloha Falls, located in a remote region. It features a 20-meter waterfall surrounded by thick vegetation and beautiful rock formations. Although day-trippers do not frequent it, it is a must-visit for those looking for a relaxing and beautiful experience.
The best way to explore nature and experience the cold and refreshing waters of the basin is by swimming or cliff diving. However, be warned that this area is also profound. It is an excellent spot for adventure seekers who want to explore the various terrains and small rivers. It's additionally a great place to take a side trip to Mount 387.
Gapan Church
A beautiful place to visit in Nueva Ecija is the National Shrine of the Virgin Geronimo La Divina Pastora, also known as the Gapan Church. It is a century-old church made of bricks and limestone. It's also one of the Philippines' most Baroque churches.
The Three Kings and the Virgin Geronimo are also patrons of the church. Usually, the best days to visit the church are January 6 and May 1.
Mount Kemalugong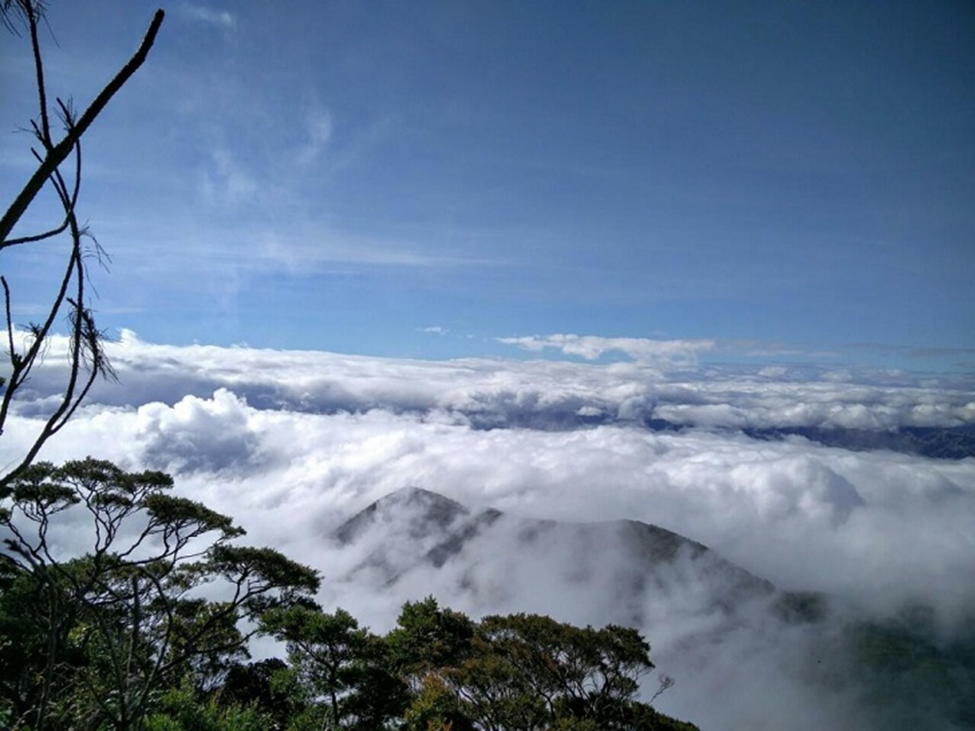 Located in Nueva Ecija's Malacanang Province, Mount Kemalugong is a high-elevation mountain that you can reach by climbing over 1,750 meters above sea level. On January 17, 2016, a group of explorers from the region, including the NEBMC, climbed the highest peak in the area, Paasa Peak.
One of the most popular attractions of Mount Suri is its sea of clouds view. This mountain also offers a variety of scenery, including the plains and mountain ranges of Nueva Ecija. You need to coordinate between the local government and the National Emergency Management Council to get access to the area.
Colosboa Hills
Situated in Cuyapo, Colosboa Hills is a beautiful natural park that's perfect for everyone who enjoys camping. It features a three-kilometer bike trail ideal for riders of all abilities. The park also has camping facilities that spread throughout a beautiful landscape.
The beautiful setting of Colosboa will give every adventure-seeker a reason to improve their skills on both the uphill and the downward slopes. This area also offers a clear view of some of the country's most prominent peaks, such as Dulay-Dulayan and Bangkay.
The Cuyapo Local Government Unit (LGU) has started to re-plant native trees in the park. The municipality has planted various types of trees, such as the yellow tree, the fire tree, and the cherry.
Highland Bali Villas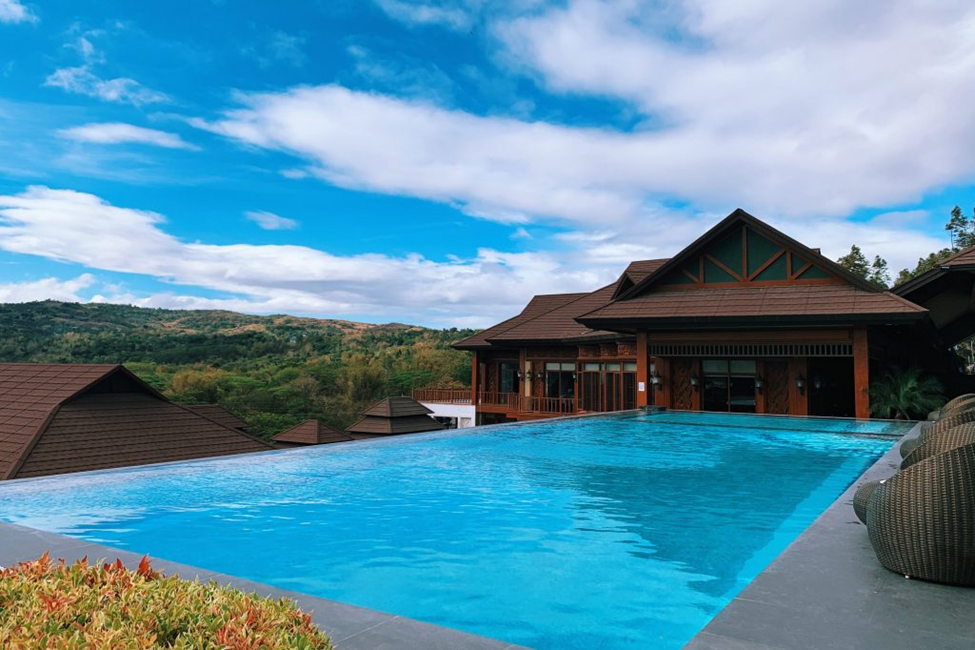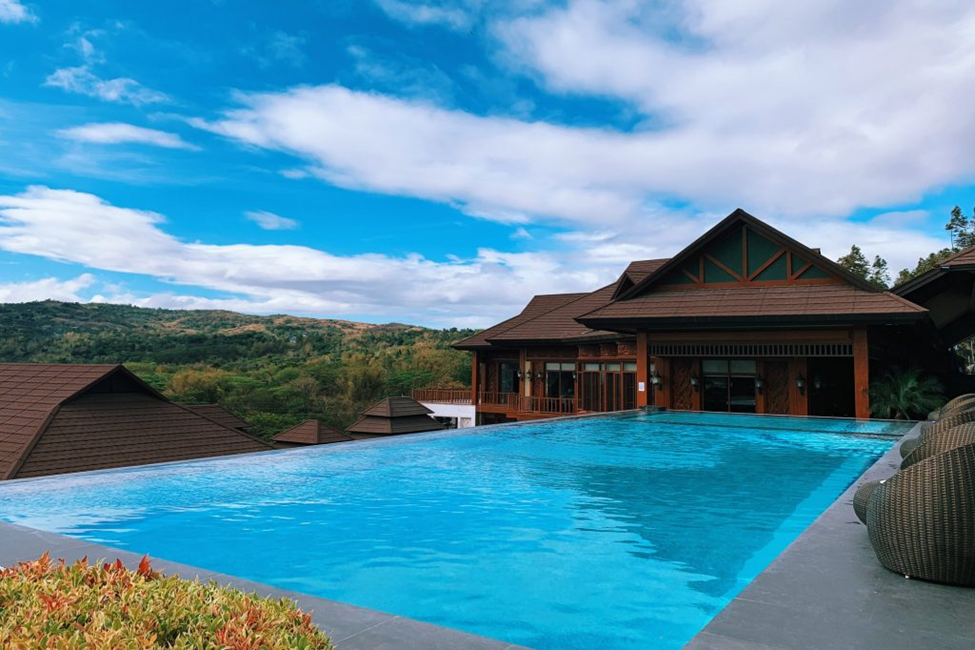 Although Bali has become a well-used branding word for resorts in the Philippines, you can also use it to describe the influence of the island's architecture. It has allowed developers and owners to create elevated and earthly-feeling properties.
This resort in Pantabangan, Nueva Ecija, is an excellent choice for a family holiday or an anniversary getaway. It features a variety of activities and services that will make your stay as enjoyable as possible.
The resort features various rooms and suites with all the necessary equipment to make your stay as comfortable as possible. It also has a couple of outdoor pools and a world-renowned spa service.
Farm Ridge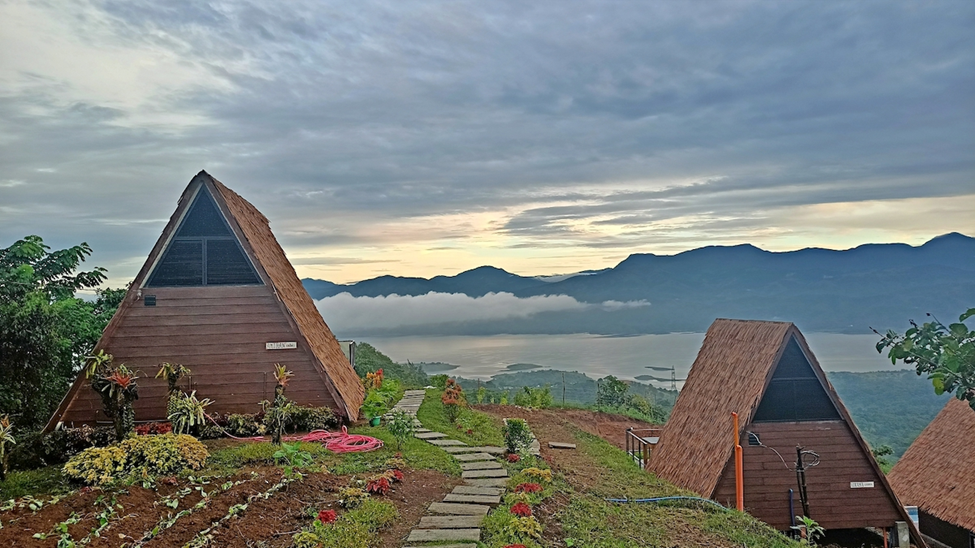 Situated near the Sierra Madre Mountains and overlooking the waters of Pantabangan Lake are luxury cabins set in a beautiful setting.
The farm-to-table accommodations at Farm Ridge situate on the expansive farmlands of Desmond Farm. These cabins offer breathtaking views of the countryside and the surrounding area. With various farm-to-table meals and activities to keep the guests entertained, this is a great place to relax.
The six cottages in this area are divided into varying layouts and share the same tranquil lifestyle. The main farmhouse is also known as Matahum. The cottages originate after words commonly used in the local languages of Cebuano, Hiligaynon, and Tagalog.
The interior of these cabins has wooden materials and features, including a floor-to-ceiling sliding glass door that opens to a private bath. Other features include a loft and a veranda that overlooks the lake and the mountains.
Hapag Vicenticos
This restaurant near Freedom Park is a charming restaurant and cultural center that serves all-time favorite Filipino food. This establishment features a traditional heritage house and a lovely Bahay na bato setting.
At Hapag Vicentico's, you can indulge in a family-style meal with their selection of delicious food. Some of their popular dishes include the adobong baby pusit, pata kolare, and deep-fried hito.
Cabanatuan Freedom Park
A visit to Cabanatuan's Freedom Park is not complete without learning about the city's history. For newcomers to the area, it's essential to hire a tour guide, as they will be the ones to introduce themselves to the locals.
It's great to see that various regions in the country promote historical learning through tourism promotions. It is also a good reason for travelers to hire the services of local tour guides trained to provide tours based on the area's history.
Besides being able to teach others about our past, these individuals can additionally earn additional money by working as tour guides.
---
Conclusion
If you're looking for beautiful places in Nueva Ecija offering a slice of simple life and natural beauty, you should check out the places mentioned above. This region is a must-visit for anyone who enjoys exploring its various tourist sites. Aside from exploring the area's attractions, you can also take advantage of this time to recharge and spend fun times with family and friends.