Situated on the southern tip of Luzon, Sorsogon is a beautiful island that offers a wide range of food and activities. From wakeboarding to swimming, you will be able to experience the island's many delicacies. Aside from these, you will also be able to indulge in the delicious food and drinks that the locals offer.
The taste of the food in Sorsogon is so amazing, not only for its eyes but also for its mouth. Every great adventure should involve the experience of the mouth.
Even though you have a few days to explore the province, it is still not enough to just pick up the pieces after your trip. So, here are seven must-try restaurants for your food trip.
Read also: Top 9 Tourist Attractions in Sorsogon: Islands, Hot Springs, Beaches, and Falls
---
1. Café Isabelle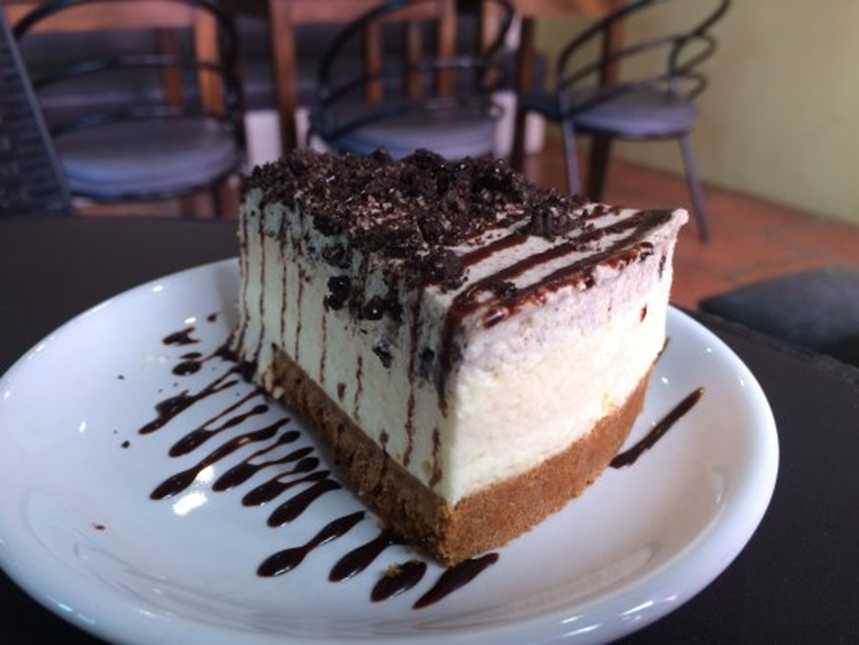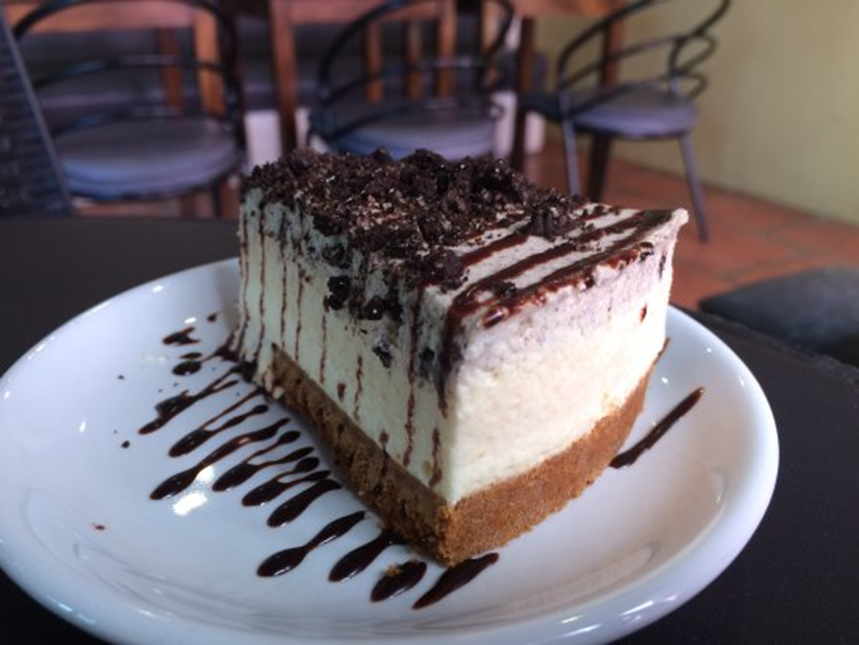 After you bring work home with you on vacation, you might need working space. You can also spend some time with your friends over coffee. Located across the street from Mango Grill, this cozy café serves up a variety of beverages and food, including coffee, tea, and sandwiches.
Besides having good internet connectivity, the seats and sockets are well-equipped, and the air conditioner is good enough to allow you to work and have intimate conversations with your friends. The prices are also very affordable, and food is more than enough to justify the spending.
Specialty Foods
The creamy and smooth texture of the Blueberries Cheesecake is what sets it apart from other offerings.
Linguine pasta with mushrooms and bacon is served with white cream sauce and various other ingredients.
Their coffee or frappes are very similar to the quality of the coffee shops in the metro. Their unique combination of flavors, such as chocolate and vanilla, is also very popular.
Working Hours: Monday- Saturday, 9:00 am – 9:pm
---
2. Mango Grill Restaurant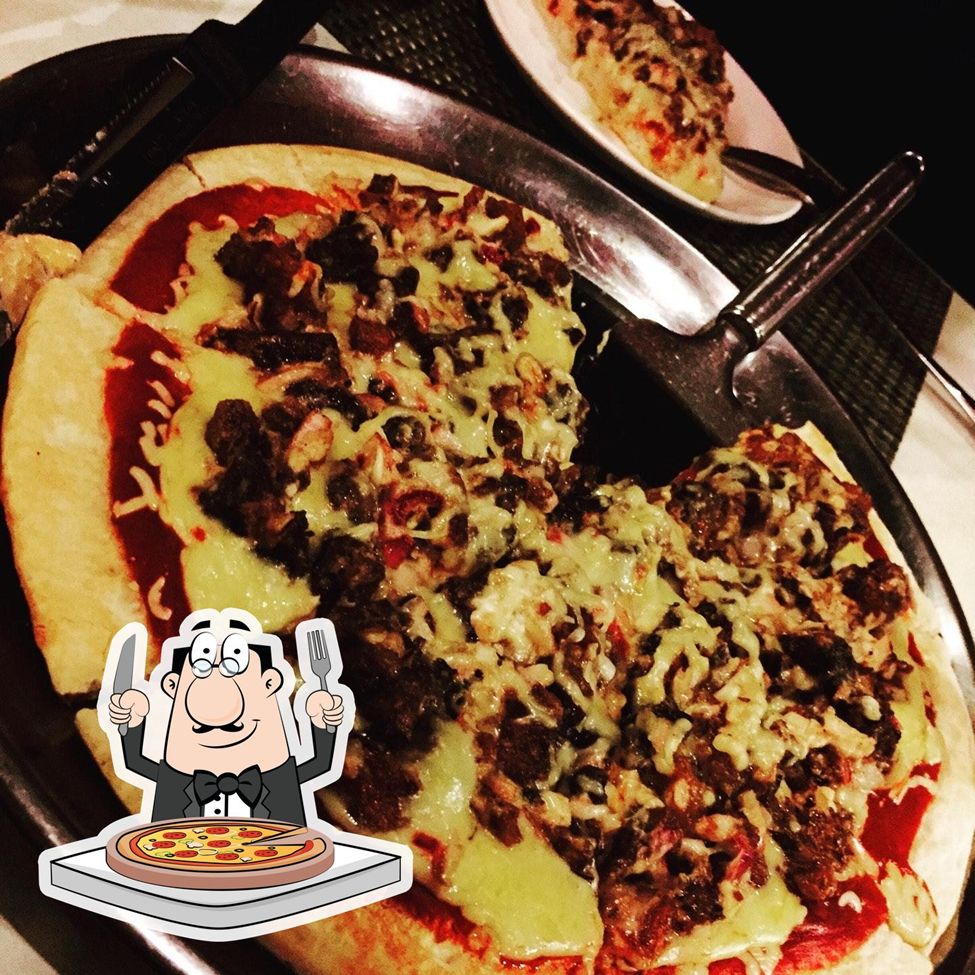 This is a classic Filipino restaurant located in the city's center. It is an excellent pick for families and friends looking for a casual dining experience.
The restaurant's interior features beige walls and various furniture and accessories, with a touch of red thrown in for good measure. An outside area can also be used for a more relaxed setting. This is a great place to enjoy kulita and beer with friends.
This establishment serves traditional Filipino food at a reasonable price but with a touch of class and ambiance. The staff members are sociable and accommodating, and the music and the food are also very good. The menu features various dishes such as chicken, beef, pork, vegetables, and seafood.
Specialty Foods
The baby back ribs are very sweet and tender. They are also very soft and melt in your mouth. They are good for around three to four people.
The crispy pata is not just for show. It is also very good for 3 to 4 people. This dish is very different from the regular pata.
A unique take on the traditional dish of Sisig pizza is their savory and explosive version, served as a pizza. This is a great choice for 4 to 6 people.
Cassava Cake is a traditional dessert in the province of Punjab. It is creamy and has the right amount of sweetness.
Working Hours: Monday-Saturday, 10:am – 10:pm
---
3. Victoria's Grill
Another establishment in town is very close to the original one. Victoria's Grill is unique because it is an actual grillery that serves fresh seafood.
This establishment is known for its famous grilled chicken and pork sandwiches. It also serves sinabawan at sinigang na isda. This store was recently opened and is situated in an old house. Its interior architecture is interesting. It has private dining rooms and can host various events.
This is usually a partnership between a hotel and other establishments in the city to provide their guests with a taste of the seafood of Sorsogon.
Specialty Foods
Fresh grilled squid is caught daily and straight from the wet market. This ensures that it is fresh and juicy. The stuffing brings about the unique flavor and aroma of the squid.
The flavor of Sinigang na Salmon Belly intensifies due to the high quality of its main ingredient, which is the salmon belly. The creamy and rich soup also adds to the enjoyment of this dish.
Working Hours: Monday-Sunday, 8:00am-12:00pm
---
4. Balai Sugbahannan Pahuwayan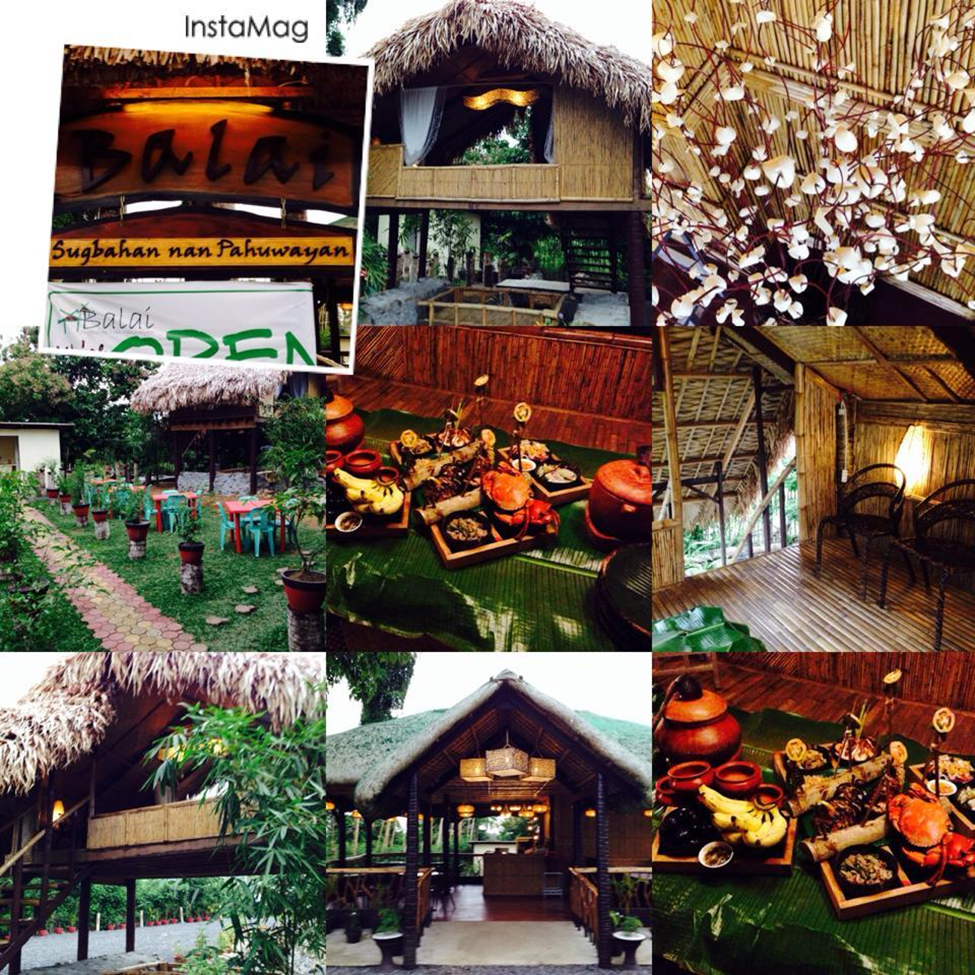 The name of this restaurant, which literally means House for Resting and Grilling, is Balai Sugbahannan. This establishment is located along the city's diversion road, which is a great place to unwind.
The restaurant's interior is adorned with various trees and shrubs, allowing you to experience the province's refreshing air.
The Balai restaurant is located in a Bahay Kubo architecture and serves Filipino-inspired dishes that are made using clay pots and banana leaves. The food is very good, and every bite brings back fond memories.
Specialty Food
Bulalo, Compared to the usual bulalo, this one is not gamey and is very enjoyable. The creamy and flavorful broth also contains vegetables and some savory notes.
Working Hours: Monday-Saturday, 9:00am-9:00pm
---
5. Casa Dominga
Located in a remote area of town, Casa Domingo is a family-owned restaurant serving Italian food and is a go-to for various events. It has been a part of the town's life for many years and plays a vital role in various occasions such as weddings and birthday celebrations.
The main hall has a circular orientation and is very welcoming and homey. There are various halls, but the main one has a lot of space. The food is very diverse and features a mix of Filipino and western dishes.
The food is reasonably priced but slow-cooked, and the staff is helpful and accommodating. It is better to reserve a table and make a pre-order ahead of time, as this establishment is more convenient.
Specialty Food
A rich and creamy sauce accompanies baby back ribs' tender and flavorful meat. These are the best baby back ribs that you will have ever tried.
Working Hours: Monday-Sunday, 11:00am-10:00pm
---
6. Una Pizzeria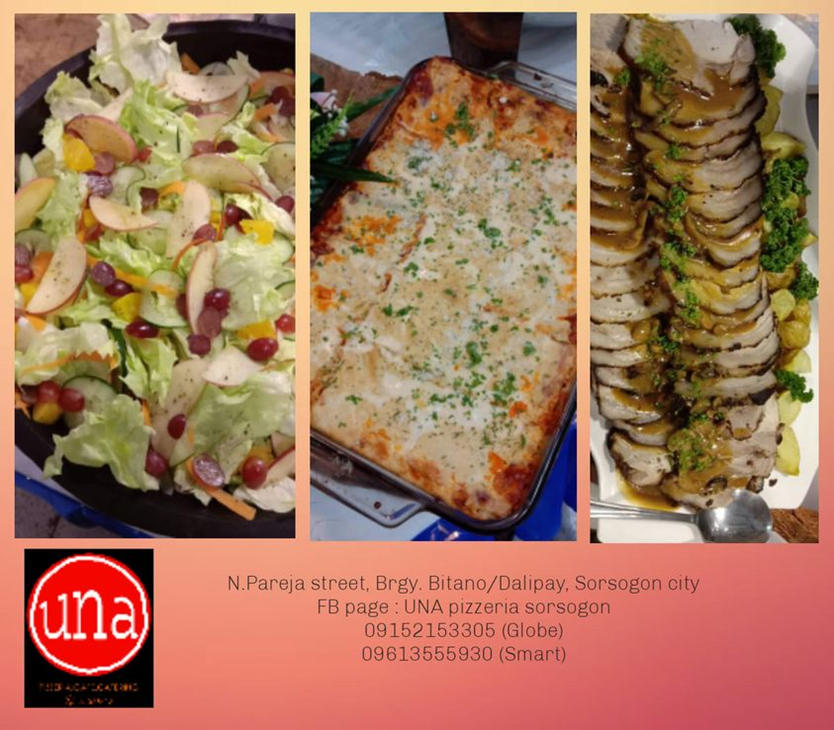 Although it is not the city's heart, Una Pizzeria is still within the city proper. It serves authentic Italian cuisine and is the only place in Sorsogon that can offer this type of cuisine.
This casual dining establishment features a variety of food and wine. The restaurant is situated in a quiet suburban area with a low ceiling that gives it an authentic Italian feel. The food is very good, and the prices are fairly expensive.
Specialty Foods
Their selection of pizza options is sure to impress. There are many different pizza types that you can choose from, such as spicy tofu and shrimp pizza.
The drinks are created with real fruit and are very subtle. They make their own fruit smoothie and shake.
The salad they serve is very fresh and crunchy. The creamy and flavorful dressing adds a bit of a punch to the mix.
Working Hours: Monday-Sunday, 9:00 am-9:00 pm
7. Leonardo's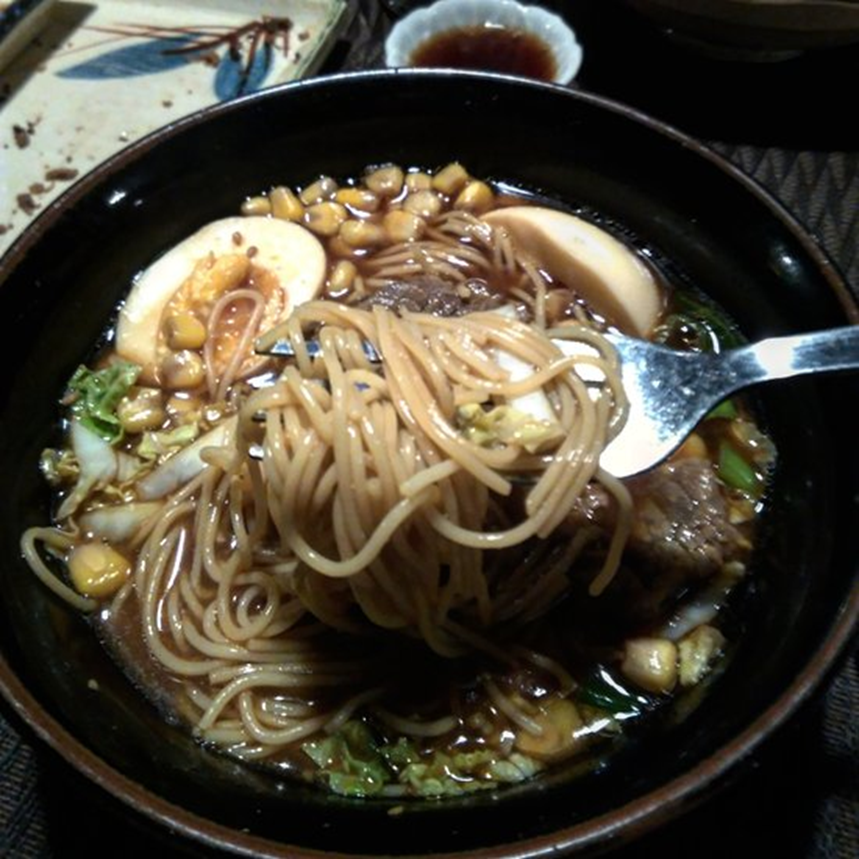 Leonardo's is a new establishment in town that is family-owned and operated. It serves various types of food, such as Japanese, Italian, and Filipino. The owners are very attentive to their customers and are genuinely interested in making their experience as enjoyable as possible.
The food is very good, and a quick tip would be to let everybody know about your visit ahead of time so they can make the most of it. The setting is very personal, and the food is world-class.
Specialty Food
The food at this place is made using the same method that was used to prepare it. The delicate and intricate sushi complements the creamy and smooth texture of the ramen. This is the only place in the city that serves Japanese food.
Working Hours: Monday-Sunday, 12:00 am-8:00 pm
---
Conclusion
If you love food while traveling, don't miss what Sorsogon has to offer. We recommend visiting any or all of the restaurants and food establishments mentioned above. You can never go wrong with the foods in Sorsogon, which will surely make you come back for more!